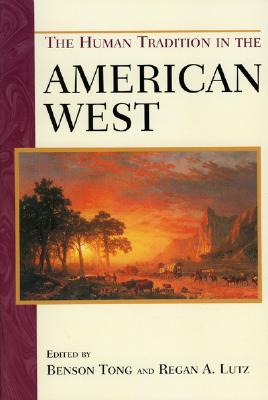 Stock Image
Author Name BENSON (ED) TONG
Title HUMAN TRADITION IN THE AMERICAN WEST
Binding PAPERBACK
Book Condition NEW CONDITION
Publisher SCHOLARLY RESOURCES INC.
ISBN Number 0842028617 / 9780842028615
Seller ID IM291886
The Human Tradition in the American West is an engrossing collection of 13 biographies of men and women whose contributions to the development of the American West have largely been left untold in the history books. This volume goes beyond the traditional biographical reader by including the lives that collectively offer racial and gender diversity as well as differing class and sexual orientation backgrounds. Editors Benson Tong and Regan A. Lutz have assembled an impressive group of scholars whose succinct and well-written accounts will give students a more complete understanding of this diverse, dynamic region of the United States. This book is an excellent resource for courses on the American West, U.S. history survey courses and courses in American social and cultural history.
Price = 17.96 USD