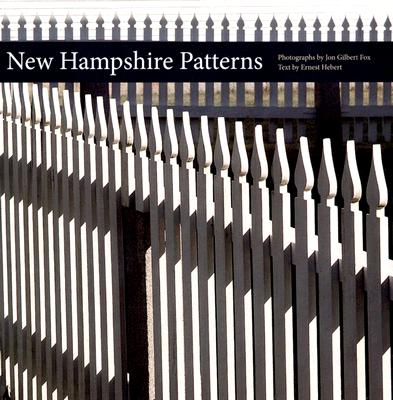 Stock Image
Author Name FOX / HEBERT
Title NEW HAMPSHIRE PATTERNS
Binding HARDCOVER W/JACKET
Book Condition GOOD CONDITION
Publisher UNIVERSITY PRESS OF NEW ENGLND
ISBN Number 1584655259 / 9781584655251
Seller ID IM379785
For most people familiar with New Hampshire, the Granite State has two distinct identities. New Hampshire is often depicted as a place of picturesque farms, mountains, forests, and postcard-perfect villages with pretty town commons and colonial era houses. Yet for most of the twentieth century, such New Hampshire cities and towns as Manchester, Berlin and Keene developed small-scale urban industrialized societies dominated by textile, woolen, and paper mills.
In the twenty-first century, New Hampshire's duality has given way to a far more varied identity. Radical demographic and economic changes have transformed entire regions. Some towns in Southern New Hampshire have doubled and tripled in size, serving as bedroom communities for greater Boston. Increased property development in the two lakes regions and the Upper Valley continue to transform small town rural life in unexpected ways.
This book offers two personal looks at a state whose venerable history stands in lively contrast to its changing times. Over a hundred full-color photographs by Jon Gilbert Fox capture the charm of small town parades and agricultural fairs, as well as the uniqueness of such traditional New Hampshire places as Franconia Notch, Strawbery Banke, and Canterbury Shaker Village. Fox also brings to vivid life more recent cultural phenomena, including the NASCAR races at Loudon and Laconia's annual motorcycle week.
Complementing Fox's visual appreciation of New Hampshire are ten essays by Ernest Hebert, one of the state's most beloved native sons. Hebert, a lifelong citizen of New Hampshire, weaves personal experience and family traditions into essays that include meditations on the (former) Old Man of the Mountain, New Hampshire politics, baseball, motorcycles, fly fishing, moose, yard sales, chopping wood, and more. Taken together, Fox's photographs and Hebert's text provide an elegant and richly textured salute to the Granite State.
Price = 18.00 USD