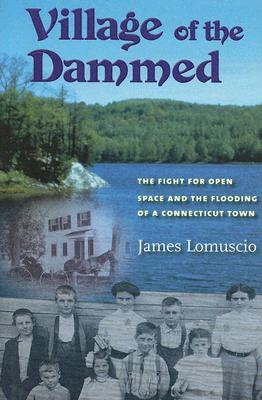 Stock Image
Author Name JAMES LOMUSCIO
Title VILLAGE OF THE DAMMED : THE FIGHT FOR OP
Binding HARDCOVER W/JACKET
Book Condition GOOD CONDITION
Publisher UNIVERSITY PRESS OF NEW ENGLND
ISBN Number 1584654775 / 9781584654773
Seller ID IM379784
Since the early 1940s, the remains of Valley Forge, Connecticut have lain one hundred feet beneath the waters of the Saugatuck Reservoir. The town, once a thriving nineteenth-century iron and steel manufacturing town, was rendered an unwilling victim to the Bridgeport Hydraulic Company's post-World War I plans for the scenic valley. Historic glass plate negatives depicting the lost town in its heyday, documented in the 1860s by Civil War photographer Charles H.D. Adelbert Whitlock and others, lay unnoticed in an abandoned garage until their chance discovery in 1969. In Village of the Dammed, James Lomuscio has reconstructed from these images and other remarkable primary sources the story of the rise and fall of Valley Forge. He shares with the reader extraordinary reproductions of the historical photographs and reminiscences of the futile battle to save the town. Village of the Dammed is the stirring story of the proud Yankee residents' resistance in the late 1930s to the proposed flooding and its life-altering repercussions.
Though unsuccessful in Valley Forge, in the 1990s a second group of dedicated grassroots Connecticut citizens opposed the development of nearby Trout Brook Valley through a land sell-off by Aquarion (now the owner of the Bridgeport Hydraulic Company). With the moral and financial support of popular actor and local resident Paul Newman, Trout Brook Valley was saved after a heated battle.
Flooding natural valleys for commercial gain has been a volatile issue for almost a century. As the population of the American northeast continues to grow and spread, placing new demands on established resources, communities are frequently confronted with forces and choices not unlike those faced by Valley Forge and Trout Brook Valley. Village of the Dammed reminds us to be ever vigilant in the protection of our irreplaceable environmental heritage.
Price = 10.00 USD