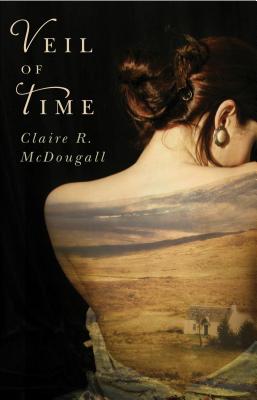 Stock Image
Author Name CLAIRE R. MCDOUGALL
Title VEIL OF TIME
Binding TRADE PAPERBACK
Book Condition NEW CONDITION
Publisher POCKET BOOKS
ISBN Number 1451693818 / 9781451693812
Seller ID IM351234
In the tradition of Diana Gabaldon's "Outlander," a woman finds herself transported to ancient Scotland and to nobleman Fergus, brother of the king. Fergus desperately wants Maggie to stay and create a life with him, but she's torn. Will she choose her future or his past?
In the wake of her divorce, Maggie leaves her native Glasgow to rent a cottage at Dunadd, an ancient hill fort where the early kings of Scotland were crowned. With only the hill and the view of the sea for company, Maggie is hoping to finish a thesis on medieval witch burnings she started long ago. But Maggie's past doesn't allow for much peace and quiet: there is the impending surgery to cure her epilepsy; the recent death of her young daughter, Ellie, from the same illness; and her teenage son Graeme at boarding school who is still reeling from his sister's death.
Maggie slips into the eighth century during a seizure and finds herself back in Dunadd's heyday, but it seems more than just a dream. The druidess in her hut at the top of the fort seems more real than the witches Maggie is writing about in her thesis. Fergus, the handsome brother of the king, certainly seems more than an illusion when he reaches for her. And his daughter Illa could be Ellie's double returned to life over a millennium before her birth. As Maggie keeps returning to Fergus's world, her surgery approaches, and soon she'll be forced to make an impossible choice: return to her son in the present or make a new life with Fergus and Illa in the past.
Price = 15.20 USD