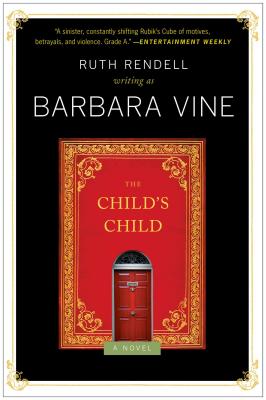 Stock Image
Author Name BARBARA VINE
Title CHILD'S CHILD
Binding TRADE PAPERBACK
Book Condition NEW
Publisher GALLERY BOOKS
ISBN Number 1476704279 / 9781476704272
Seller ID IM352856
When their grandmother dies, adult siblings Grace and Andrew Easton inherit her sprawling London home. Rather than sell it, they move in together, splitting the numerous bedrooms and studies. The arrangement is unusual, but ideal for the affectionate pair--until the day Andrew brings home a new boyfriend, a devilishly handsome novelist named James. When he and Andrew witness their friend's murder outside a London nightclub, James begins to unravel, and what happens next changes the lives of everyone in the house.
As turmoil sets in, Grace escapes into reading a manuscript--a long-lost novel from 1951 called "The Child's Child"--never published because of its taboo subject matter. The book is the story of two siblings born a few years after World War One. This brother and sister, John and Maud, mirror the present-day Andrew and Grace: a homosexual brother and a sister carrying an illegitimate child.
"The Child's Child" is a brilliantly constructed novel-within-a-novel about family, betrayal, and disgrace.
Price = 8.00 USD