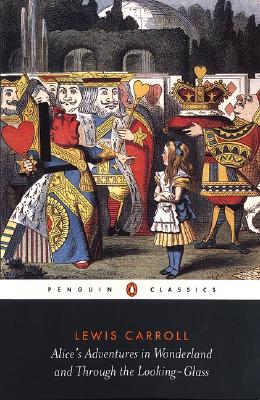 Stock Image
Author Name LEWIS CARROLL
Title ALICE IN WONDERLAND / THROUGH THE LOOKIN
Binding TRADE PAPERBACK
Book Condition NEW CONDITION
Publisher PENGUIN
ISBN Number 0141439769 / 9780141439761
Seller ID IM42901
When Alice's Adventures in Wonderland was first published in 1865, it set critics awry: here was a book for children written for the pure pleasure of reading. It has since become one of the most famous children's books ever, translated into many different languages, performed as a play, and made into a popular Disney animated film.

@AliceInTheSkyWithDiamonds Is it OK to drink from a mysterious bottle that's been opened? What if there are Ruffies in it?
From "Twitterature: The World's Greatest Books in Twenty Tweets or Less"
Price = 10.45 USD